Where Are We Going, Dad?
Some clean clothes, two big suitcases, a dad with his child having no idea about life, not knowing what the destination is, without mum, cannot bring the Teddy bear… All this is the start of a fantastic journey. When the first episode of Where are we going, dad? (爸爸去哪?Bàbɑ Qù Nǎ), a TV show imported from South Korea, appeared on Chinese TV, no one could have imagined that such an unknown reality show would become a legend of Chinese entertainment programmes in the future.
I can still remember on a Sunday morning. I had just woken up and my mother came to me and cheerfully told me about a TV reality show she watched last night. The programme is about several Chinese male stars who take their children, without the mothers, to live in unfamiliar places which are mostly villages with beautiful sceneries that are rarely known to the contestants. From the moment she first saw it, my mother was fascinated with the show and continually talked about the ''characters', like the always crying girl Cindy, the charmingly naive Angeles, the girly boy Kimi and a group of overwhelmed fathers. It sounded interesting, so I waited in front of the television for the rerun that afternoon.
I found that this ninety-minute TV show presents a clear story: five father-and-child couples go to a strange place, which is usually a rural area on the outskirt of a city with beautiful scenery or a plain native village, to experience life there for 72 hours. During this period, the contestants have to complete several missions, such as catching loach (a kind of fish) in the field together and then cooking it, or fishing in a pond and then selling the fish to cover travelling expenses. The audience can easily be attracted by the plot: the fathers are household names and fans know everything about them, but they have been placed in a context where they have to demonstrate their less familiar parental side. Also, the challenges presented by the show's creators often create big problems for the famous fathers. For example, all the fathers were requested to teach their kids a very old song although most of the children could not focus on that for more than ten minutes. I was immediately fascinated by the premise of the show and I wanted to know more about the programme, so after the first episode I began to search for information, collecting and analysing data and news about Where are we going, dad?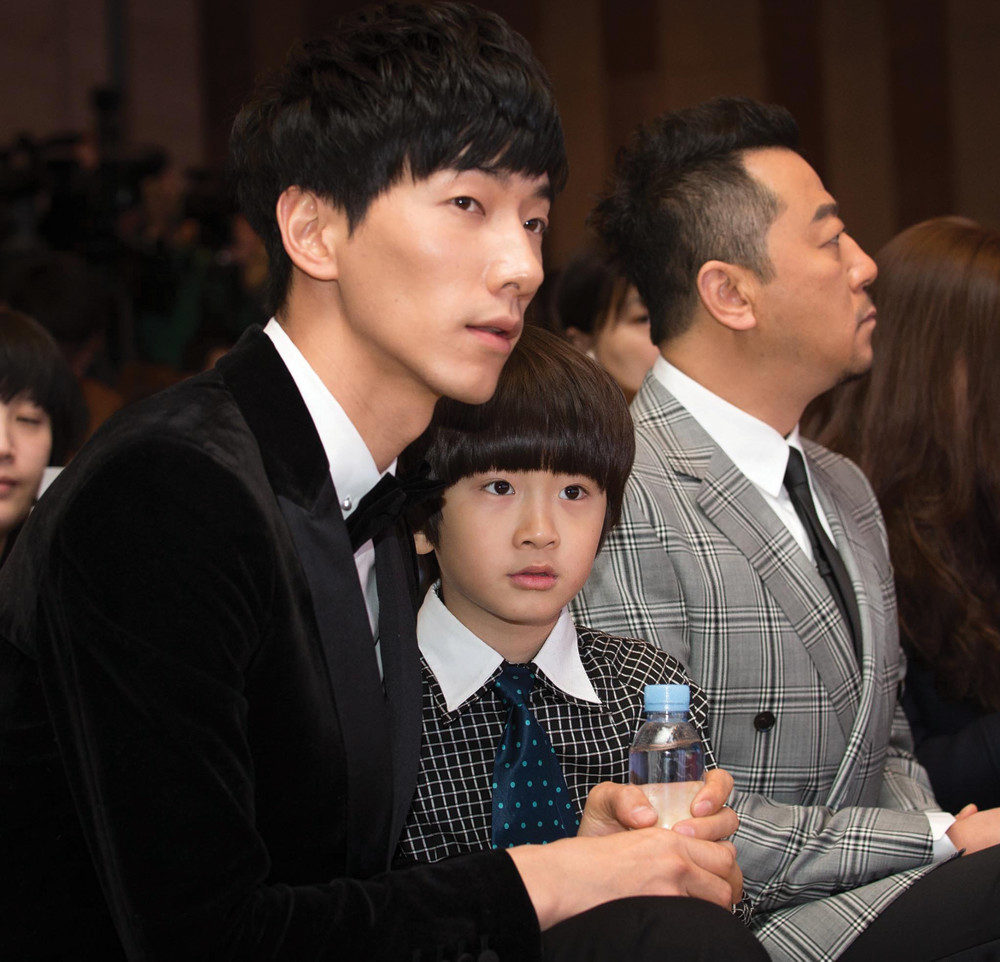 Copyright: Xinhua
My research on Where are we going, dad? mainly resulted in information about the show's economic aspects and influence. What surprised me most is the huge profit it makes, which should be described as a 'win-win' situation or 'killing two birds with one stone'. There is no doubt that via this reality TV show, the first beneficiary, Mango TV (Another name for Hunan TV) has got a lot of applause and support from Chinese audiences and sponsors. Also, the sponsors have benefitted tremendously from the show because the show's popularity has increased the sponsors products' brand value. So as a result, at the tender meeting for Season 2, the final yield was 312 million RMB.
The show not only increases the sponsors' profit, but also the familiarity of villages and the beautiful locations where the episodes were shot. These locations now attract numerous tourists from all over China—the locals say they have never before seen such an endless stream of fans and visitors. Ticket prices and accommodation fees in the show´s locations, such as Shapotou (沙坡头) in Ningxia Hui autonomous region (宁夏回族自治区), Puzhehei (普者黑) in Yunnan (云南), Snow Kingdom in Heilongjiang (黑龙江) have risen by about 50%. Not only the show, its sponsors and its locations are successful, but peripheral products like Where are we going, dad? video games and movies are also real best sellers. The economic ripple effect of Where are we going, dad? is immeasurable and can be noticed everywhere. The total revenue of the same-name movie Where are we going, dad? has surpassed 460 billion RMB after it was released; online games' downloads rank in the top ten lasting for one week; peripheral products, such as clothing, have become big online stores' best sellers.
Besides the economic effect, Where are we going, dad? has also given Hunan TV a huge competitive edge in the 'battle' between the Chinese TV stations. Before Where are we going, dad? aired on Hunan TV, the different platforms of China's entertainment TV were battling for ratings, but after the show aired, Hunan TV undoubtedly won. From the second episode, Where are we going, dad? has been firmly in first place, and is drawing in the biggest audience according to statistics from CSM Media Research-a Chinese research centre dedicated to TV & radio audience measurement research. All ten episodes rank first among other TV shows that air at the same time. Based on data provided by CSM Media, more than 40 million viewers are watching Hunan TV at the same time on Friday evening at 10 o'clock, making Where are we going, dad? the most popular TV show in China. I can also see the show's popularity among my own friends and relatives, who are all in different age groups. I often see many of my friends and relatives write some something on WeChat (a mobile text and voice message communication service developed by Tencent) about the show.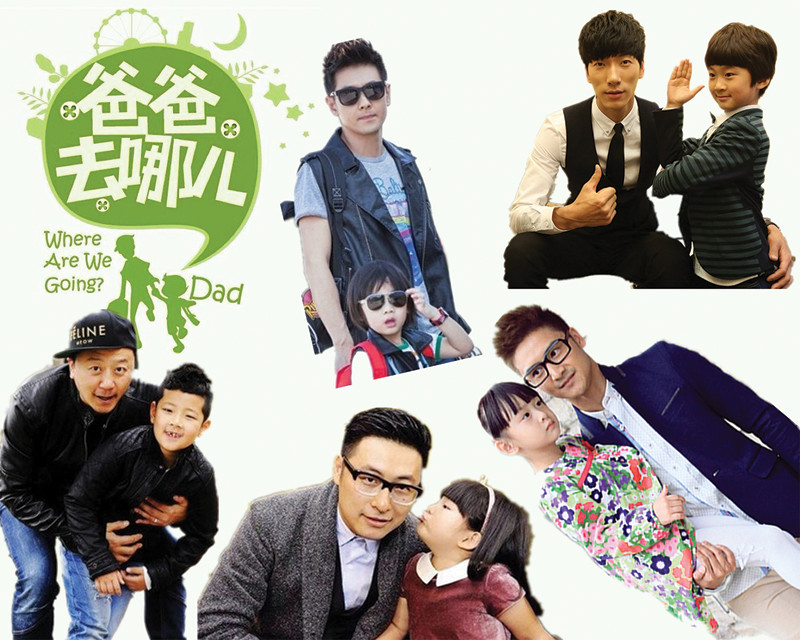 Of course, the participants in the show also benefit: the adult contestants shoot to the top of the stars' A-list and the names of both the children and the fathers regularly appear in the headlines of the daily newspapers. The five fathers in the show are actors or sportsmen, and the difference between them is their popularity: some have already been famous for a long time; others have rarely been seen before or are even unknown. Guo Tao (郭涛), Lin Zhiying (林志颖), Wang Yuelun (王岳伦) and Tian Liang (田亮) are extremely famous show business starts and are all well known in China. For them, participating in this programme is like adding wings to a tiger: it just makes them more popular. Zhang Liang (张亮), who is less well known, is undoubtedly the one who benefits most from this show. He experienced his 'boogie nights' after this reality show. After the first episode, a lot of people had no idea who he was. However, ever since episode four, Zhang Liang's popularity suddenly sky rocketed. The number of fans he has on Sina Weibo (Chinese Twitter) rose from 110,000 to 2.2 million, and it is now more than 17 million. Twenty years ago, he was nobody with an income of only a few thousand Yuan every month. Today, he spends millions buying a house in Beijing (北京). As a young father, Zhang is surely the biggest winner and he deserves it because he is delicate and gentle and has a lot of humour and personal charm. Where are we going, dad? gave him a chance, provided a platform for him to really take off.
Also, the five children learned a lot from this programme. They learned how to get along with their peers, which can seldom be taught in the classroom by their teachers and is especially important for 'only children'. They learned how to deal with problems, getting rid of some of those bad habits along the way: it is obvious that in the end Cindy cried less than ever before and Kimi was able to be less dependent on his daddy. All five children now have 'child star' status; they took part in the same-name movie shooting, advertisement endorsements and various TV shows. They enjoy the bright spotlight much earlier than others.
A final group that also benefits from the show's popularity is the audience. Where are we going, dad? has definitely brought its viewers joy. Laughter erupted when the awkward dads could not find a place to put their hands when cooking; the audience was in stitches when the children expressed themselves in very strange ways; all the week's pressure from studying or working is easily relieved by those two hours on Friday evening. In addition, watching the show is not only a nice way to relax and laugh after a busy week, but it is also a casual way to learn more about family ethics and child care. Some situations in the programme reflect the dilemmas faced by millions of fathers and sons. In China, the father has long been a spiritual mentor who fulfilled the role of guide in the relationship with their children, rarely involved in the daily care for the very young boys or girls. At the same time, what I appreciate most is that the organization of Where are we going, dad? provides educational experts who review and provide feedback on the behaviour of the fathers and the children in the TV show, as well as explaining how to handle similar problems to the audience. Because of the scientific approach of Where are we going, dad?, the show offers vivid lessons to both parents and children.
Where are we going, dad? has led to a development of an entertainment industry, which is impressive for most people because in China not one TV show has had so much influence and made such a difference as this one. However, such success also raises some questions, such as why has China not developed its own original programme? As a TV show imported from South Korea, people can easily associate it with other popular entertainment shows, such as The Voice imported from the Netherlands, The Super Brain (Deutschlands Superhirn) imported from Germany, etc., for they are all imported from overseas. Perhaps, in addition to importing, how to make a better original programme should be a main concern for producers today. Another question the show brings up is about children, is it reasonable to put children in the public eye, prematurely exposing them to public attention? It is still to be carefully considered whether we should encourage these fledgling birds to participate in the games of the adult world.
The show has become a brand or a symbol. It has had a positive effect on business, education, and even culture in Chinese society. With so much positive feedback and little media criticism, no wonder that Jiang Tingting (蒋婷婷), the media critic, once said "Where are we going, dad? is a programme with no negative evaluation." Today in China, the majority is speaking highly of Where are we going, dad? For it has brought profit to the Chinese entertainment industry and joy to Chinese society. And most of all, it had made viewers re-think the relationship between parents and their children, as well as how to teach children. It is certainly an enlightening TV show since it has raised questions and has made the audience think; undoubtedly a product with huge economic benefits, for it has already generated millions of RMBs for the local TV, film makers and sponsors; a science education film with realistic appreciation, because it teaches many young parents how to treat their kids properly; and a show that really makes you continually keep eyes on it.