Created in China: Catalysing the Electric Car Revolution
Not so long ago, "Made in China" was a synonym for cheap products, with a build quality which wasn't always good. In 2015 however, "Made in China 2025" was launched①: a strategic plan to change the role and position of China in the global marketplace. In short, it describes the transition from "Made in China" to "Created in China": China transforming from being a low-end manufacturer of cheap products to being a high-end producer of innovative, high quality products.
With just two years to go until 2025, the results have not gone unnoticed: Shenzhen's DJI is a world-leading manufacturer of drones; Hifiman headphones are known to and loved by audiophiles around the world; Shenzhen's Fenix is a world-leading manufacturer of flashlights. Huawei, Xiaomi and Lenovo are just some of the other brands that achieved wide market recognition throughout the world. But China's most recent success is in a totally different market.
Maybe you have seen one already? An ORA Funky Cat? Maybe you have driven one already? A Nio? No? How about the BYD Atto 3? The Lynk&Co 01? The MG Marvel R? These are just some of the electric cars from China that have recently entered the European market. But they have done more than just 'entering' the market: they are taking the market by storm, giving the established car manufacturers a real run for their money.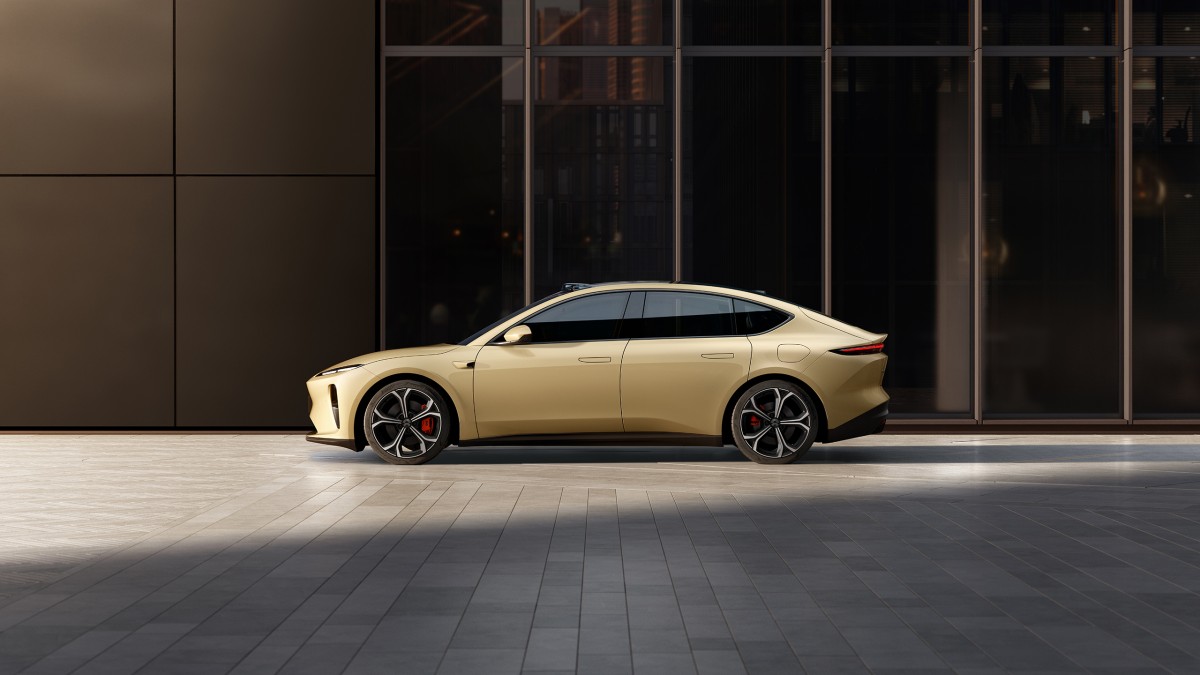 -NIO ET5 ©NIO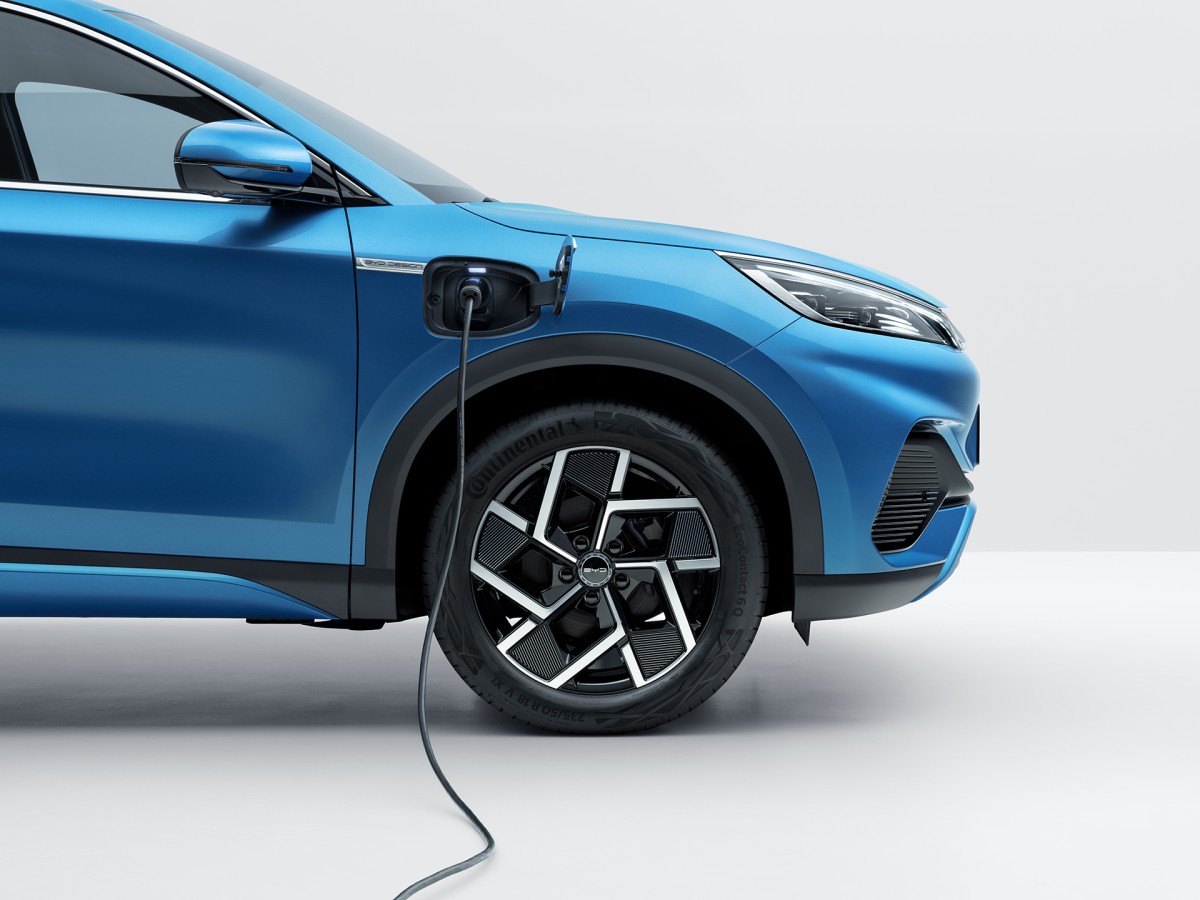 -BYD ATTO 3 ©BYD
It is no surprise that the Chinese car manufacturers are entering the European market now. The basic idea of the car that we drive today is still the same as 100 years ago and to be honest, ever since the invention of the modern car in 1885/1886, nothing much has changed. But as we are trying to move away from fossil fuels, the (re)introduction② of the electric car is changing the industry. The electric motors that replace the traditional combustion engine are much smaller and less complicated, allowing for different (more radical) designs, easier manufacturing and less maintenance. Pioneers like Tesla emerged and quickly became popular, showing that people are willing to move away from the traditional brands and try something new. At the same time, Korean brands Kia and Hyundai showed there is a great window of opportunity as traditional car manufacturers struggle to change their thinking and their processes, leaving the door open for others to enter the market.
One way of entering new markets is through strategic partnerships and/or takeovers, especially in an industry such as the automotive industry, where huge investments are required. It is therefore no surprise that Chinese car manufacturers adopt the same strategy: the Ora Funky Cat is produced by Great Wall Motors (founded in 1984), which has a 50-50 joint venture with BMW; Lynk&Co is a brand that cooperates with Volvo (no surprise when you consider both are owned by Geely Global, a Chinese automotive company founded in 1997); and MG was originally an English brand, before it was acquired by SAIC Motor Corporation Limited (previously called Shanghai Automotive Industry Corporation, founded in 1955).
After the takeover by SAIC, MG was only available in the UK and China for many years. It wasn't until the end of 2019 that MG re-entered other European countries such as the Netherlands.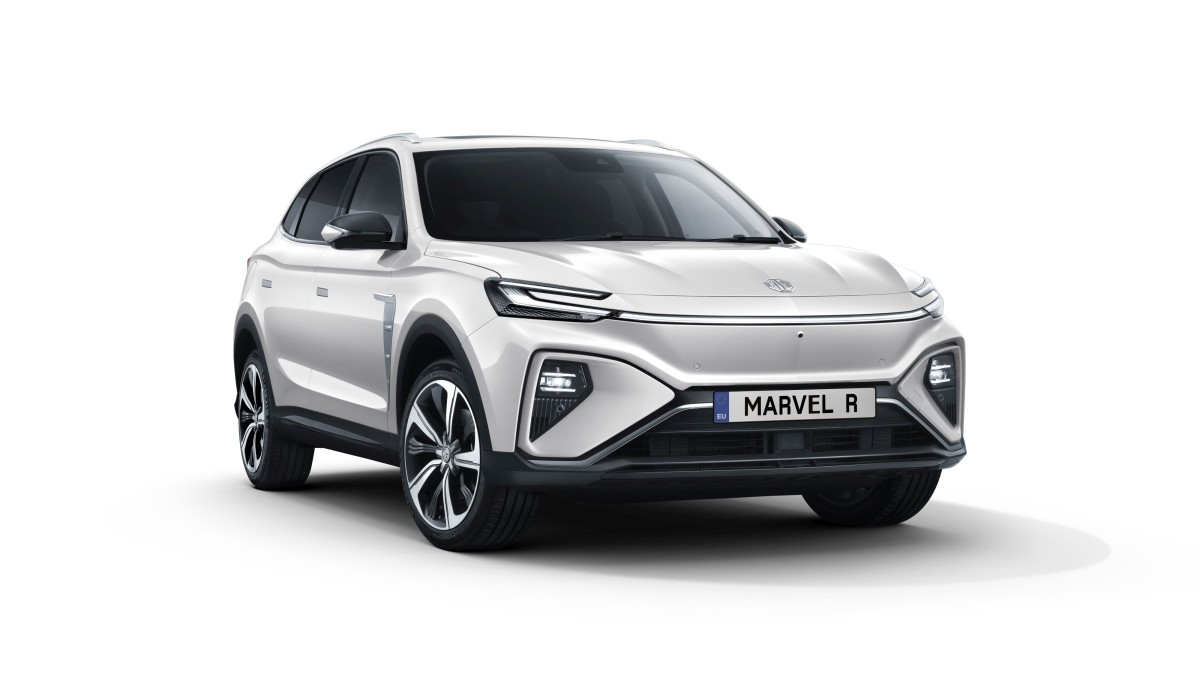 -MG MARVEL R Electric ©MG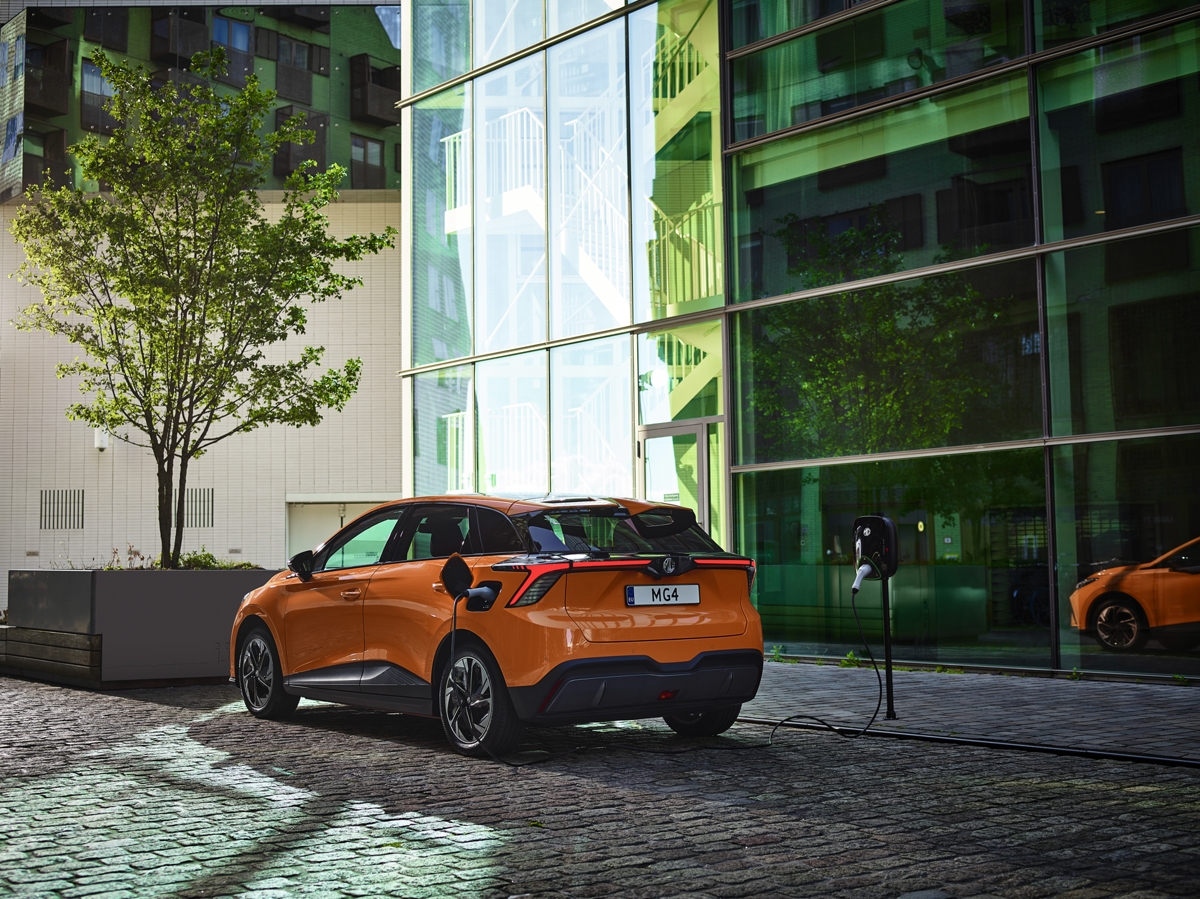 -MG4 Electric ©MG
And although it has been only three years, MG is making headlines: in 2019, their re-entering of the European markets marked the arrival of the first Chinese electric car in Europe ③. In 2022, MG was the first to introduce a fully electric family estate car. And at the end of 2022, MG was the first to introduce a fully electric car at the same price as a 'conventional' car.
And that's where things start to get interesting: where most brands introduce electric cars at the top of their model range, focussing too much on a handful of early adopters, MG does exactly the opposite: they focus on electric cars affordable for everyone. And with great success: in almost every review and test, the two latest MG models④ are doing exceptionally well, being labelled 'best value for money'; design, build quality, functionality and practicality (e.g. the range of an electric car, speed of charging, etc.) are all taken into consideration. More and more "Created in China" is becoming a synonym for innovative, well-built, class-leading products offering exceptional value for money and Chinese electric cars like MG are the latest proof of this. It also shows that after what can be considered a slow start, the development of the electric car has finally shifted into gear, and not one moment too late.
It is now more obvious than ever that we are fighting for our planet, for our survival. The latest signs however seem to indicate we might be losing this battle. Although there are plenty of plans and initiatives, there is still a lack of coordination (different countries doing different things in order to reach common climate goals, which is far less effective than all countries doing the same thing) and we are simply not changing fast enough. What we need is a revolution; radical changes in the way we think, the way we live, work and the way we move. A revolution does not start with a few early adopters; a revolution starts with the mobilization of the masses. The initial revolution of the car did not start with the invention of the car in 1885: it started with the introduction of the Ford Model T in 1908, which made the car available to the masses. And that is exactly what we need to kickstart the much-needed electric car revolution: a 21st-century Model-T.
China is no stranger to dramatic transformations in mobility. The Georgian-British singer-songwriter Katie Melua once sang: "There are nine million bicycles in Beijing. That is a fact". Fact is, when China started promoting the bycicle as a means of transportation, it quickly became "the kingdom of bicycles"⑤. Starting in the mid 90s, the bicycle was replaced by the car, which also introduced problems like traffic jams, accidents and air pollution. In 2010, China realized it had to do something about these negative side effects; an e-bike industry that started as early as 1995, combined with successful bike sharing initiatives⑥ soon made China into a leader in green public transport. Back in 2015, when I first visited China, the first thing that struck me wasn't the number of old mopeds and scooters in Beijing but the sound of their silence and the absence of that typical smell of two-stroke engines that power most older models. When the introduction of electric scooters, mopeds, bikes and steps had not even begun in Europe, in Beijing every single one of them was already fully electric. China understood that in order to really make an impact on the environment,introducing new high-end models powered by electricity is not enough; you need to target the masses instead of the early adopters; you need to find a way to deal with all the vehicles currently in use, without forcing the owners to buy a new one.
Will one of the Chinese electric cars be the Model T of the electric car revolution? Maybe, maybe not. Only time will tell. It is not even sure electric cars will be the final and definitive solution. Maybe hydrogen is the way to go? And what about synthetic fuels? But one thing is for sure: whatever the solution is, we are simply not changing fast enough. A revolution is needed and a revolution needs a catalyst. By providing good, affordable electric cars, the Chinese car industry is already playing a crucial role in this much-needed electric car revolution, being the catalyst it needs, forcing the established manufacturers to respond and making electric cars available to the masses. Without "Made In China 2025", this would not have been possible.
© 2023, Tim Foppele (傅天明)
All pictures were taken from press-kits provided by the respective car brands
① Made in China (中国制造 2005). See for example
english.gov.cn/2016special/madeinchina2025.
② The first electric 'car' was built around 1830 by Robert Anderson, well before the first real car in 1885/1886 (the Benz Patent-Motorwagen). See for example Vattenfall's 'The history of the electric car: It all started in 1832'
(https://staging.goincharge.com/de/en/knowledge-hub/articles/the-history-of-the-electric-car-it-all-started-in-1832)
③ The MG ZS EV was the first Chinese electric car available in Europe in 2019.
④ The MG 5 EV (a fully electric estate car) and the MG 4 EV (a fully electric family car).
⑤ China was called "the kingdom of bicycles" in the 80s, see for example "The Rise, Fall and Restoration of the Kingdom of Bicycles
(https://macropolo.org/analysis/the-rise-fall-and-restoration-of-the-kingdom-of-bicycles
)
⑥ In Beijing, bike sharing was already app-based in 2014.