ICBC: The Chinese Bank Reaching Out to the World
Earlier this year, a workshop on Chinese tea took place in the meeting room of ICBC's Amsterdam Branch. Teachers from the Groningen Confucius Institute introduced the history of Chinese tea to Dutch employees of ICBC bank and taught them how to perform the tea ceremony: scoop up the tea leaves, pour hot water into the teapot and wash the teacup. "Hăo Chá!" they said, praising the delicate aroma of the Mandarin tea. This tea culture workshop was part of a 'Friday Classroom' organized by ICBC, which has become a familiar and welcome ritual for both Dutch and Chinese employees of ICBC bank.

- Building of ICBC Amsterdam Branch ©ICBC
The Industrial and Commercial Bank of China Limited (ICBC) Amsterdam Branch is the largest Chinese bank in the Netherlands, with more than 60% local employees making up its workforce. To promote mutual understanding and cultural exchange, ICBC organizes every two weeks a 'Friday Classroom' bringing together Chinese and Dutch employees from the bank's various departments. These informal gatherings encourage communication in a cheerful and relaxed atmosphere.
"Today's tea ceremony was quite interesting. The 'Friday Classroom' has various topics. We spend an enjoyable time here. Colleagues also sometimes make presentations on a business aspect from their department's perspective and we exchange feedback and ideas. Occasionally, external guests are invited to give lectures about Chinese or Dutch culture. It is a good opportunity to get a better understanding of each other's culture!" says Alexander Korthof with a smile. Korthof, a Dutch colleague and considerate man is Retail Account Manager of the Banking Department at ICBC Amsterdam, where he has been working for 5 years.
The Industrial and Commercial Bank of China Limited (ICBC), headquartered in Beijing, was established in 1984. It is currently the largest bank in the world in terms of total assets and market capitalization. ICBC has indeed become the most valuable bank brand globally. Published listings rank ICBC first in the top 1000 World Banks of The Banker financial magazine, as the largest company in the world in Forbes' Global 2000 list, and as first in Fortune 500's sub-list of commercial banks.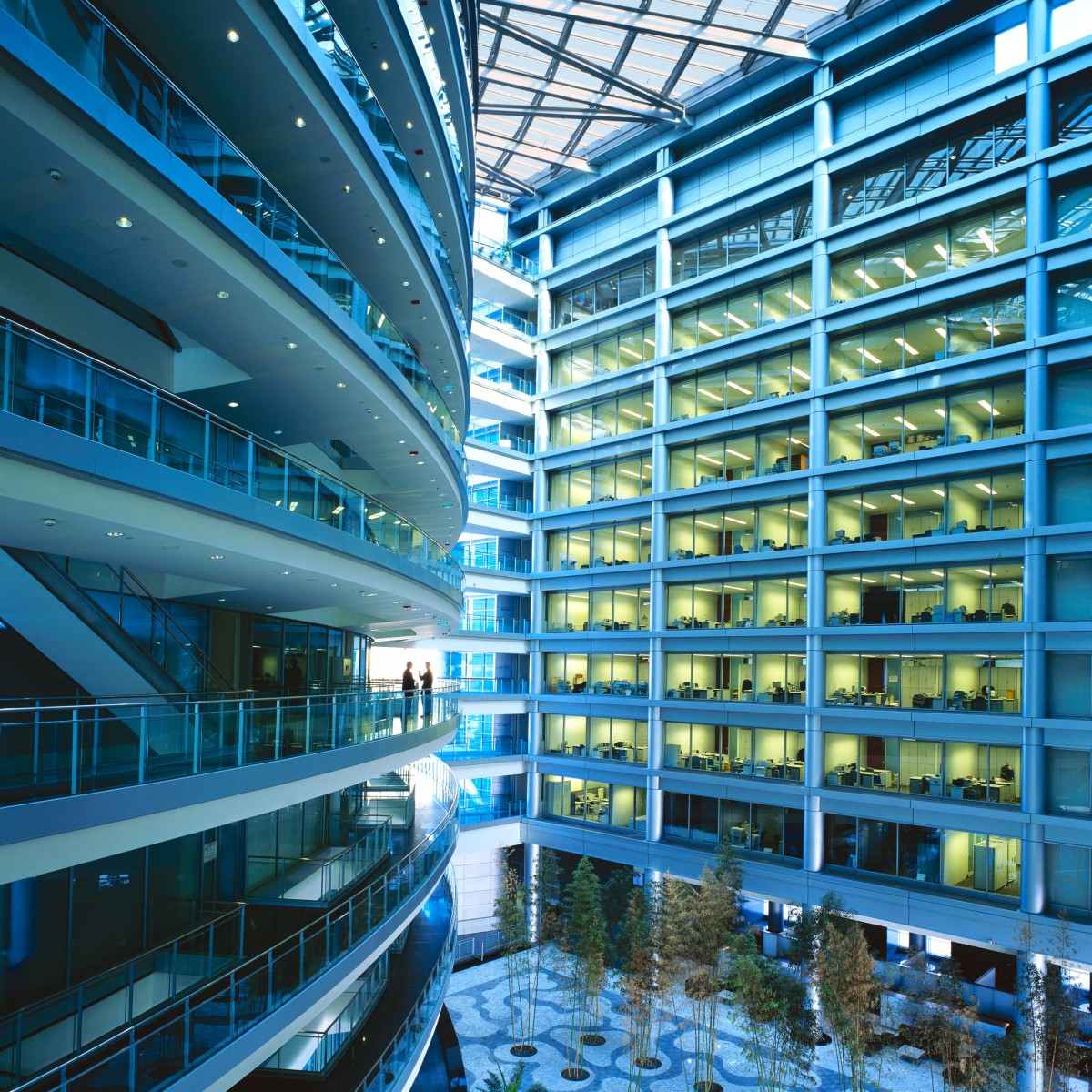 - ICBC head office ©ICBC
ICBC established its presence in the Netherlands via ICBC (Europe) S.A., its wholly owned subsidiary bank in Luxembourg. After approval by the Dutch Central Bank, ICBC (Europe) S.A. obtained its banking license in September 2010 and the Amsterdam branch was officially opened in 2011, marking ICBC's formal entry into the Dutch banking sector. ICBC soon became the largest Chinese bank in the Netherlands.
The opening of a representative office in Singapore in 1992 shows the very first sign of ICBC reaching out to the world and the beginning of its international expansion. From then on, ICBC has accelerated the pace of internationalization. Despite ICBC's relatively short existence (33 years), its current global network encompasses 419 overseas institutions in 44 countries and regions across six continents, according to the data at the end of September 2017.
Li Feng, the General Manager of ICBC (Europe) S.A. Amsterdam branch has told Global China Insights in a recent interview that their main clients are Chinese companies wishing to expand their business to the Netherlands and Dutch enterprises that trade with China and have investments in Chinese markets. ICBC (Europe) Amsterdam is currently focused on the localization of the bank's brand, offering services such as syndicated loans, trade financing, and mergers and acquisitions (M&A) advice to Dutch companies. As for services to our corporate clients, ICBC provides cash management, international settlement, corporate deposits and corporate financing services.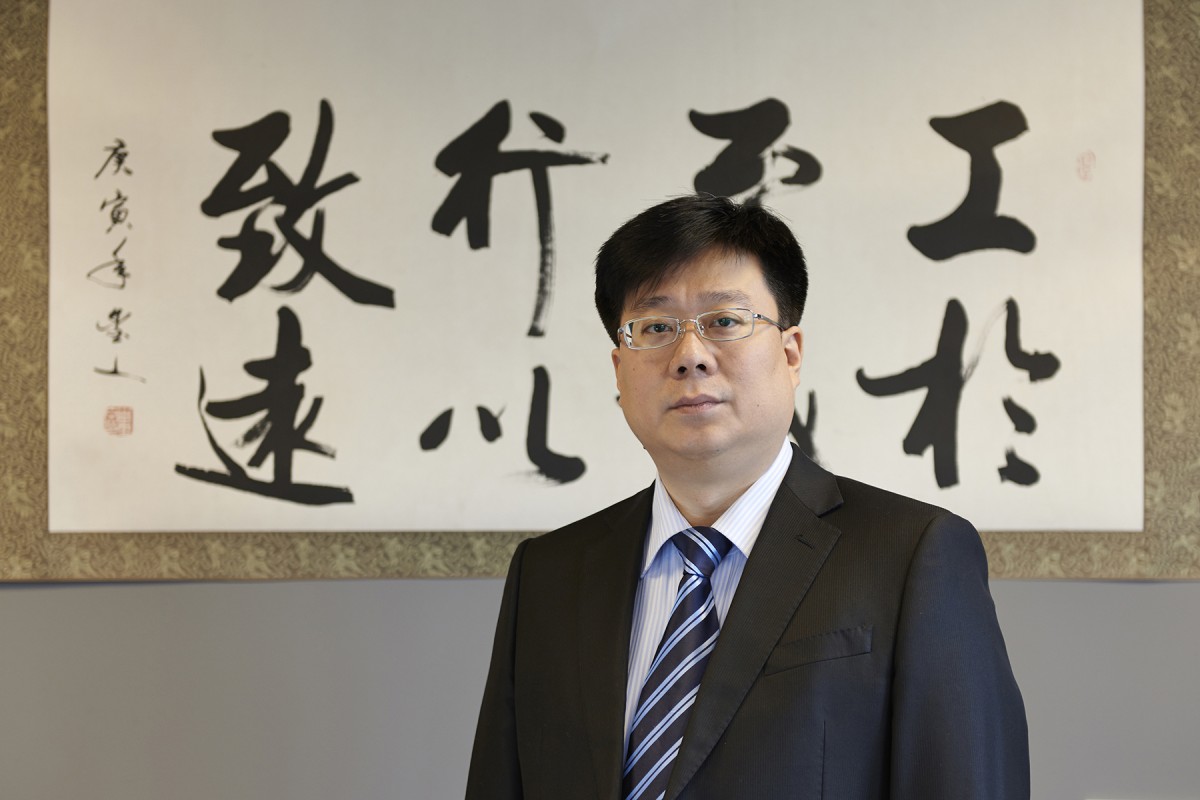 - The General Manager of ICBC (Europe) S.A. Amsterdam Branch ©ICBC
Prior to his appointment as General Manager of ICBC (Europe) Amsterdam branch, Li Feng worked in the international department of ICBC headquarters for many years, building knowledge and expertise in international operations management. "Good economic conditions, stable and cordial relations between China and the Netherlands are beneficial to ICBC for developing financial services in this country" explains Li Feng. "The Netherlands has traditionally been a major trading power among developed countries and continues today to be one of the leading nations in global trade." According to the Global Enabling Trade Report 2016 co-published by the World Economic Forum and the Global Alliance for Trade Facilitation, The Netherlands ranked second in the world. Furthermore, the Netherlands is one of China's top 10 trade partners and second biggest trading partner among EU countries. "We see more and more cooperation and exchange between companies from the two countries. That's why ICBC decided to open a branch here in the Netherlands" adds Li Feng.
"If your clients want to do business with you at a higher level, this means that your brand is well recognized. KLM Royal Dutch Airlines is a good case example." According to Li Feng, ICBC has established a very close business relationship with KLM since 2011, when ICBC first entered the Dutch market. "That year, ICBC's Amsterdam Branch joined the KLM syndication loan facility as a tier 2 bank for KLM, thereby initiating its collaboration with the airline company. In October 2011, ICBC and KLM signed their first Memorandum of Understanding (MoU), which led to more significant cooperation between the bank and the Dutch company. In 2012, ICBC began providing bilateral aircraft financing to KLM Entering a bilateral working capital loan agreement in 2014 meant that ICBC became a core relationship bank for KLM. In 2015, ICBC joined the refinanced syndication loan facility as a tier 1 bank and Mandated Lead Arranger and Book Runner (MLAB)".
As of late 2016, ICBC also started to offer KLM trade financing services. The Amsterdam office of ICBC has found a key corporate customer in KLM Royal Dutch Airlines and both intend to further expand the scope of their cooperation.
As Mr. Li Feng pointed out earlier, ICBC has mainly focused on big companies in the Dutch market, forging partnerships with some of the top companies in the Netherlands like Shell, Trafigura, Vopak, Maersk, and Puma. Concurrently, ICBC created solid partnerships with Chinese companies, such as Huawei, Sinopec, CSSC, and BAIC Group, among others.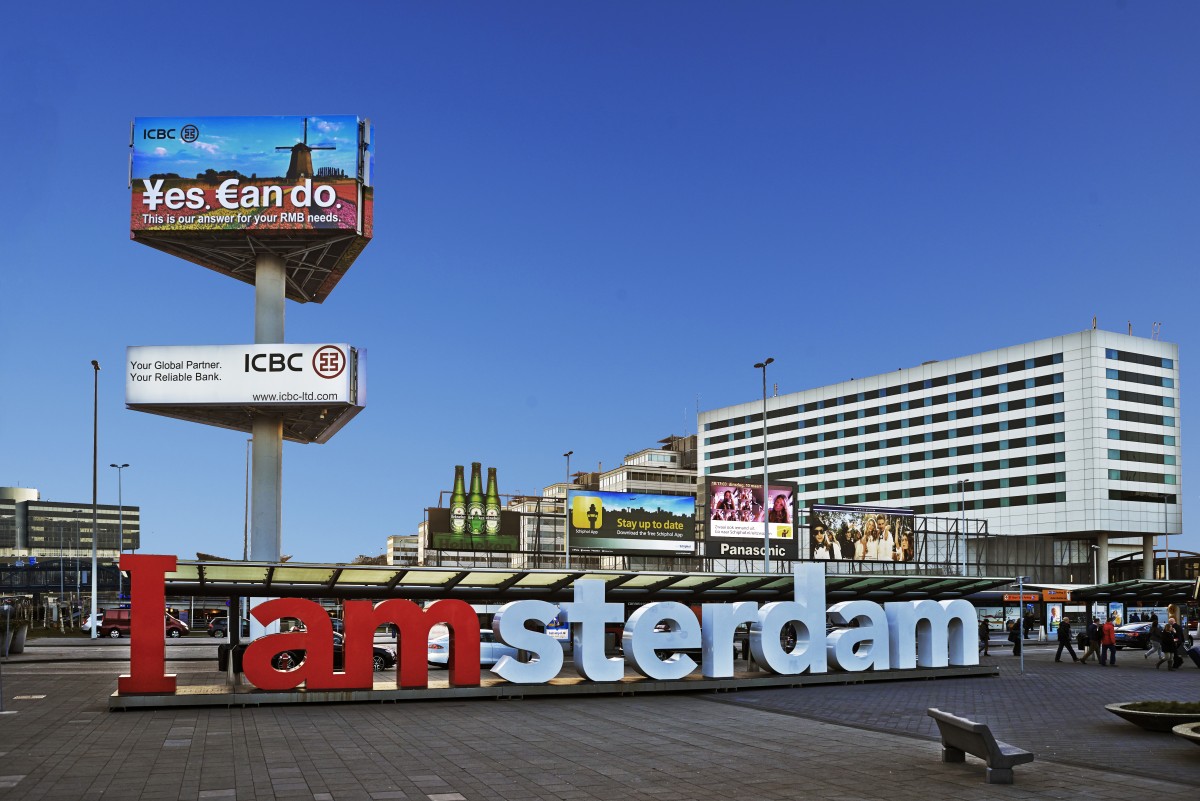 - ICBC Advertising Billboard at Schiphol Airport ©ICBC
On 1 October 2016, the Chinese Renminbi (RMB) was included in the Special Drawing Rights (SDR) basket of international reserve currencies created by the International Monetary Fund (IMF). This is an important milestone in China's integration into the global financial system, which launched an accelerated trend in the internationalization of the Renminbi. "The RMB is emerging in a new role, with a new status, as a globally recognized currency. This generates opportunities both for Chinese companies doing business in Europe and European companies with Chinese commercial interests." Li Feng explained. "They can now bill, pay and receive in the RMB currency through bank accounts anywhere in the world. This represents a golden opportunity to globally expand our business at ICBC. But after the Renminbi's inclusion in SDR, we need to upgrade our operational level to ensure better service. "
As a Chinese bank, ICBC is a front runner in reaching out to the world, building a new image of the Chinese financial brand by providing high quality services and promoting cultural value. ICBC ranked 4th in the BrandZ top 100 most valuable Chinese brands of 2017 by the research agency WPP - Kantar Millward Brown, making it the first Chinese bank to break into the top 5.
When asked about ICBC's secret for its successful overseas venture, Mr. Li Feng said that the bank's brand is built externally and internally. "The service we provide to customers is vital, but how we promote cultural exchanges among our staff from different cultural backgrounds in a creative way also matters greatly. For example, every year we select and send Dutch employees for training to China and our team celebrates Chinese and Dutch festivals together. We also throw birthday parties for every employee."
The next Friday Classroom will include a workshop on calligraphy in collaboration with the Groningen Confucius Institute "I really look forward to that part. Maybe it will be challenging for me!" laughs Alexander Korthof.