Eve Group: The Fashion Story of a Chinese Brand
In July 2012, at the opening day of the London Olympics, a special fashion show under the theme of 'harmony' from the Chinese brand Eve Group (依文集团 Yīwén Jítuán) lit up the Olympic event. Not only 30 hot and spicy world famous super models, but also Chinese business leaders, champion athletes and renowned artists performed at the fashion show. The show consisted of four parts, including seed and land, water and sunshine, fruit and harvest and all in one, symbolising the harmony and coexistence of man and nature, and expressing humans' awe for nature and life. The Chinese 'harmony' culture was demonstrated to the world once again after it was illustrated at the Beijing 2008 Olympic Games, but this time by the Chinese brand Eve group, which also attracted the world's attention. In February 2012, at the invitation of the Chinese embassy in the UK, Eve Group had already become the first Chinese men's clothing brand to march into London Fashion Week and their wonderful Chinese fashion show raised the curtain for the fashion week. Because of their success in these big events, Eve Group made their voices heard to the world. That made people curious to find out the stories behind this Chinese brand.
ESTABLISHED IN 1994 by Xia Hua (夏华), Eve Group integrates design, production and sale, covering fields, such as clothing, jewellery, business suits and creative gifts. The company holds five famous high-end men's clothing brands, including EVE de UOMO, EVE de CINA, Kevin Kelly, Notting Hill and Jaques Pritt, and it acts as an agency to famous international brands, such as Versace, Kenzo and Fendi. After being in business for nearly 20 years, Eve Group now has over 500 stores across China. Initially, the founder Xia Hua determinedly gave up her teaching career at university and switched to the apparel industry when she realised the gap of Chinese men's clothing field after conducting a State Council Research Survey. She found that the styles and colours of Chinese men's clothing were extremely boring and monotonous at that time, so she expected to change the life style of Chinese men in particular. This kind of entrepreneurial motivation makes Eve Group persist in considering men's feelings and shaping the fashion image for Chinese men.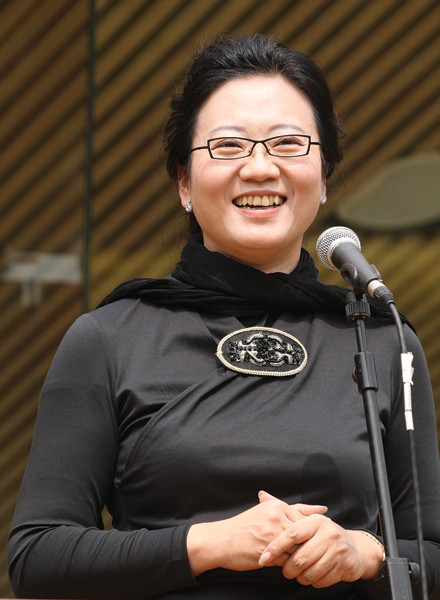 Nowadays, people's requirements for clothing are not only about the clothing's functions, but also about expressing their individuality. From this kind of background, Eve Group launched the so-called 'Fashion Steward' service, which was originally aimed at catering for Chinese entrepreneurs. The Fashion Steward service is actually a group of managers who provide follow-up service to Eve Group customers. They will design and produce personalised clothes according to different themes and occasions of the various business activities their customers will attend. They can also meet the clothing needs for their customers over a period of time or even for the whole year because they recognise that many entrepreneurs have very busy schedules and cannot spend a lot of time on selecting and purchasing clothes. This kind of service differs from European customisation, where service is provided to customers only at a certain time and in a specific location. Eve Group, on the other hand, is at the customers' beck and call which allows for a lot of flexibility to accommodate the customers' timetables. The Fashion Steward Service Customers Group has expanded to include people from various social backgrounds at present. Up to now, Eve Group has 880,000 VIPs, including many famous Chinese entrepreneurs, such as Ma Yun (马云), the founder of Alibaba Group (阿里巴巴) and Liu Chuanzhi (柳传志), the founder of Lenovo (联想 Liánxiǎnɡ).
Eve Group is committed to preserving and exploring Chinese traditional culture and craft, for which they even set up a Chinese culture research office. The brand EVE de CINA is specifically positioned for the attention to Chinese culture, reshaping Chinese traditional culture with an international vision on fashion. It is the grafting of traditional civilisation and contemporary life as well as the intersection of East and West. It was this concept that made Eve Group step onto the world stage. Xia Hua said that she was trying to introduce and reveal Western aesthetics to Chinese people for the first 20 years of her career, but now she is hoping to influence the Western world by demonstrating and depicting Chinese aesthetics. However, her dream is even more than that. She is ambitious to realise the revival of the traditional Chinese clothing craft, not only in the Western world but also in China. On 26 August 2013, Eve Group together with Wang Chaoge (王潮歌), the core director of the Beijing Olympics opening ceremonies, produced a Chinese national music show Impression of Chinese Music (《印象-国乐》)which was performed by the China National Orchestra. The show was said to be not only an unconventional concert, but also a visual feast. All the elaborate costumes and accessories for all 108 musicians were designed and created by Eve Group, completely altering people's prejudices about national music shows. It generated quite a buzz after its debut and is expected to lead to a musical revolution in China.

Eve Group's Chinese name 依文 which has two Chinese characters but is made up of three elements - people (人rén), clothing (衣yī) and culture (文wén) - reflects the pursuit and mission of the company. The brand's Chinese is clearly displayed in every Eve fashion show to indicate that this company is always dedicated to providing excellent service, producing delicate clothes and passing on Chinese culture. Because of the beauty and the implied meaning of the name, Xia Hua, even named her daughter 依文. Xia Hua herself now has emerged as a successful entrepreneurial leader with notable achievements in Chinese business. She was awarded 'The Chinese Business Leaders of the Year' at the 2013 Horasis Global China Business Meeting held in The Hague, The Netherlands in November 2013. During the meeting break, Global China Insights had an interview with her, in which she shared her stories of building the brand and mentioned her two success factors "persistence" and "innovation", which are also the spirit of Chinese entrepreneurs in modern China.
As one of the representatives of Chinese fashion, Eve Group is trying to set up a new image of Chinese brands for the world by presenting their unique creativity, superb technology and profound cultural values. This is also the goal that many other Chinese brands are making efforts to achieve. Eve Group, together with many other Chinese enterprises, is working on their own inspirational stories for audiences at home and abroad.
By Hao Cui (郝翠)