Dedicated Setter of Fashion?
Many Chinese women my age never cared deeply about politics, but recently politics seems to have become chic and compelling in our society. In March, China's folk singer Peng Liyuan (彭丽媛) emerged as a diplomatic fashion star on her first overseas trip with her husband, President Xi Jinping (习近平).
Over the past 50 years, China's First Ladies were often overlooked due to age and health reasons. However, Peng has been one of the best-known public figures in the country since the 1980s. People knew her way before they knew her husband Xi Jinping, the current President of China. She is charming, confident, vigorous and approachable. It is only natural that the Chinese expected much from her debut as the First Lady.
Unsurprisingly, the moment she stepped off the plane in a classic belted double-breasted navy long coat matched with a sky-blue silk scarf and a simple logo-free black satchel, Peng's stunning look triggered unprecedented excitement among the people. No sooner had her photos been released on the internet than the curious Chinese 'netizens' started a heated discussion on what brands she was wearing.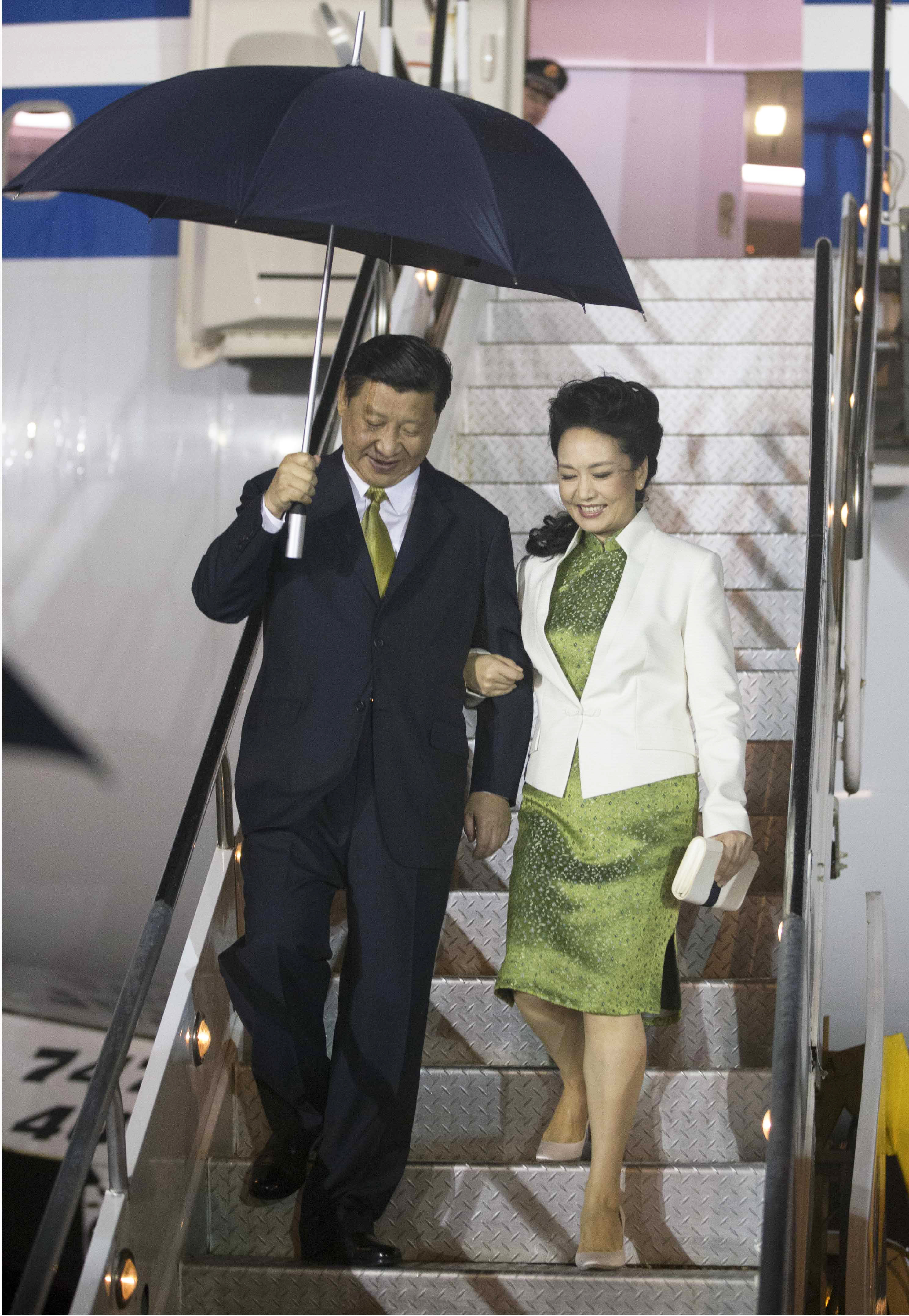 Crazy as it is, I was one of them.
I remember when I was checking Sina Weibo (新浪微博), China's most popular microblogging site, my friend tweeted Peng's photo and signed off with the words: "Wow, it seems she's carrying an unbranded Prada!" Being a bag-holic, I immediately disapproved of his observation, retweeted his post and disputed, "No! It more resembles a Tod's!" For the rest of the day, I was conceitedly waiting for my precision to be praised, and felt satisfied as many other Weibo users shared the same opinion.
Unfortunately, when people use their ego to jump to conclusions, the results inevitably bring about problems. Later that day, I was shocked to learn that the First Lady was in fact dressed in the Chinese local fashion brand Exception (例外) that was created in Guangzhou (广州) in 1996.
This is surprising because foreign luxury brands are sort of status symbols in modern Chinese society. It is hard to imagine high-profile people not wearing high-end foreign brands on formal public occasions. However, Peng's husband, the new president, has called for austerity and advocated the use of domestic brands. The First Lady has apparently passed both tests.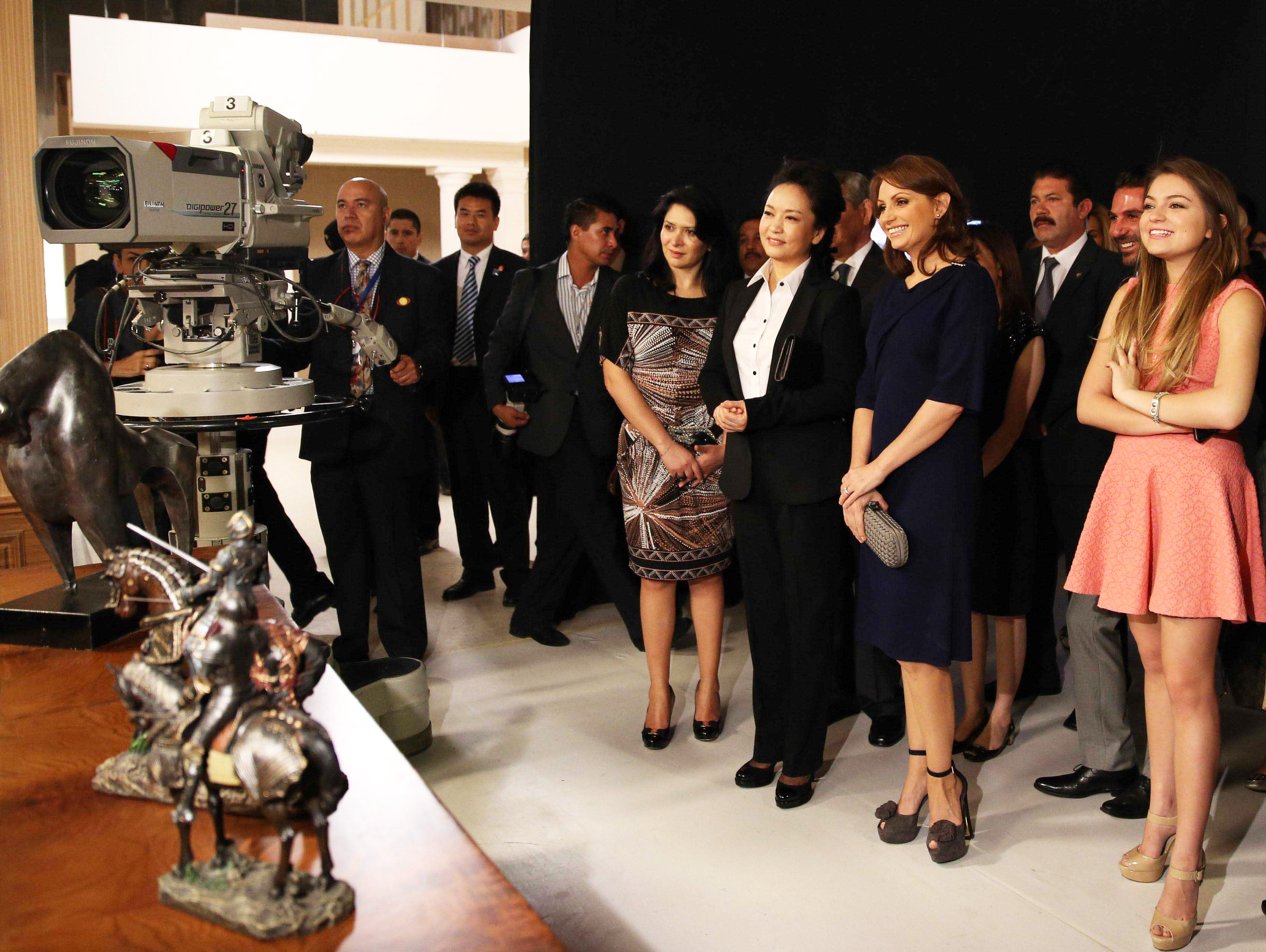 Her debut was successful and influential. According to Taobao.com, the largest consumer-to-consumer online shopping platform in China, consumer search for the key word 'Exception' increased to 1035.6% within seven days. Of the brand's followers, 79% were female between 35-40 years old with above-average disposable incomes. News from China's largest news agency, the Xinhua News Agency (新华社), showed that four Exception stores in Chengdu, Sichuan province (四川省成都市) saw an immediate increase in their sales, and some of the very hot items, including the First Lady's satchel, were soon out of stock. Up to now, Exception's Sina Weibo account is being followed by nearly seventy thousand fans.
Besides Exception, the First Lady has also increased the popularity of China's time-honoured skincare brand called Bai Que Ling (百雀羚). During her later visit to the Women and Development Foundation in Tanzania, Peng presented the brand's skincare products as national gifts. Unlike Exception, Bai Que Ling was founded as early as 1931 in Shanghai (上海). The brand conjures up nostalgia of a past age when its famous cold cream was an essential moisturizer on many grandmas' dressing tables. Women my age can hardly forget how the brand had accompanied us through our childhood. One Weibo 'netizen' amusingly commented on Peng's gift-giving: "A leader's wife has to take the responsibility of marketing national brands!" Following his comment, a quick survey of other Weibo users' responses also revealed that consumers became more proud of using this brand.
The First Lady's appearance has even boosted shares of three mainland-listed clothing stocks. According to an analysis in the Wall Street Journal, investors bet that Peng's impact on stocks will resemble her US counterpart Michelle Obama, whose mentioning of J.Crew on television in 2008 almost tripled their stock share. However, analysts were less positive and speculated that her impact on clothing stocks was likely to be short-lived in China due to the country's "chronic inventory gluts" and "stiff local and foreign competition".
Although the scope and the extent of the First Lady's effects are hard to predict in the long term, I still cannot help but wonder: assuming our First Lady will be consistent in wearing domestic brands for her future public appearances, will it stimulate a continuous trend of 'going local' among Chinese consumers?
Overall, foreign brands still dominate the country's market. Seeing the First Lady in domestic brands may wake up the Chinese people's national consciousness and arouse their patriotic passion for local brands.
Additionally, scholarly studies in brand endorsement have shown that consumers tend to associate brand sponsors with the brand. Sponsor characteristics, such as expertise and trustworthiness, will enhance consumer confidence in the brand. Other psychological mechanisms, such as the balance theory, have taught us that people are motivated by cognitive consistency or psychological balance, and that they want to maintain their values and beliefs over time. If a person likes the brand sponsor, who is perceived to be in favour of the brand, the person will like the brand more so as to attain psychological balance. And who does not love our new First Lady?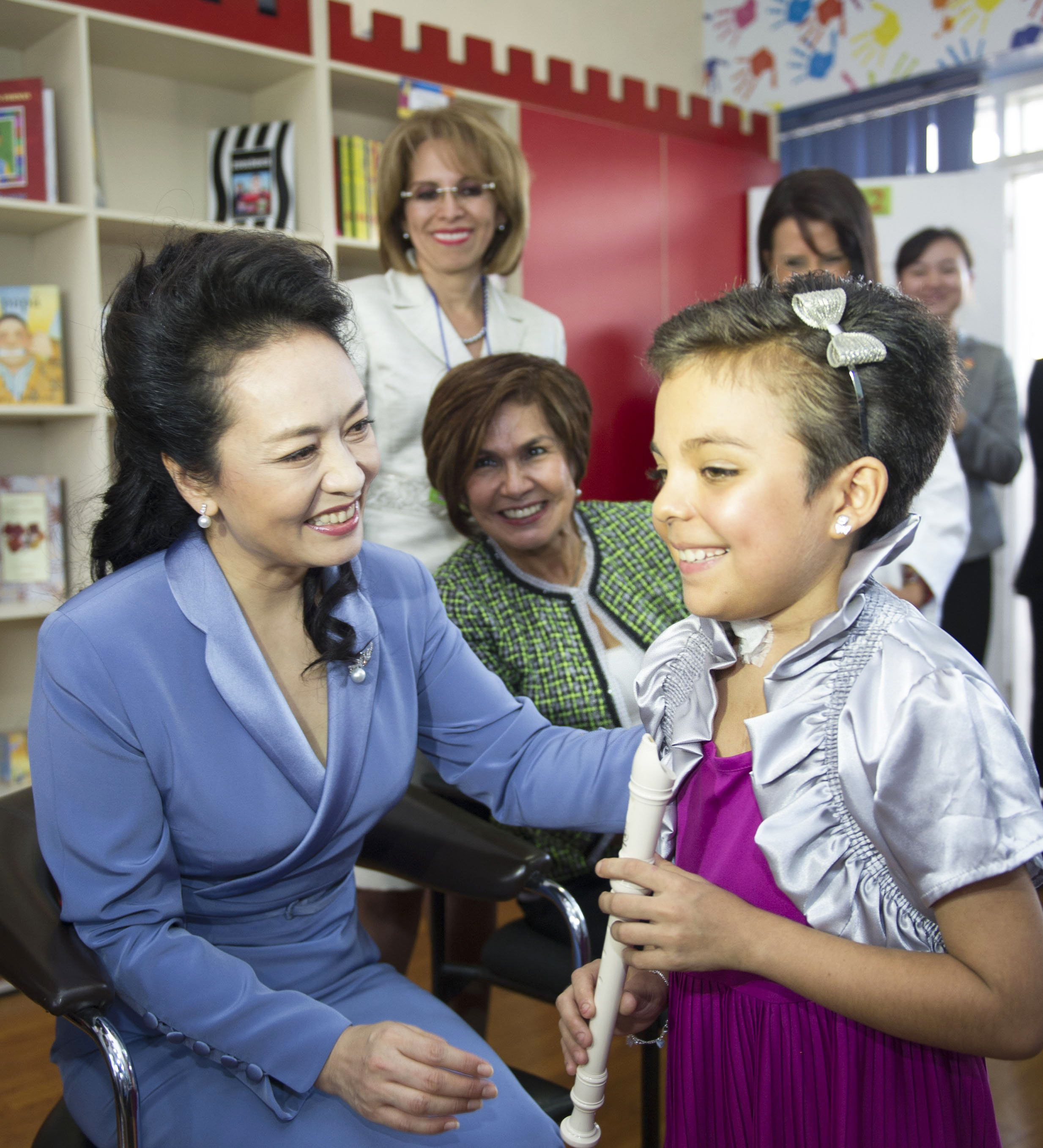 On the other hand, brands such as Exception cost as much as many well-known foreign brands. Although these domestic premium clothing brands are familiar to local designers and elites, most Chinese are unaware of them. So why should consumers risk buying an expensive brand that has lower recognition? The best approach for companies is to increase their brand value. Exception and Bai Que Ling have set an example for this by incorporating the royal image of the First Lady overnight. However, it is unknown if the strategy will have a long-term impact. Meanwhile, other Chinese domestic brands still need to find appropriate strategies of their own to compete with foreign brands.
Another question is, can the First Lady's impact lead to the creation of iconic brands or products such as Gucci's Jackie O bag after Jacqueline Kennedy, Hermes' Kelly bag after Grace Kelly, or the Lady Dior bag after Princess Diana? We would always see the three ladies carrying these bags whenever they appeared in public. The bags have come to be part of their life story and have fashioned an identity. In his book Fashion Brands, Mark Tungate mentions that a brand needs to have a story to tell to succeed, and iconic brands have created their own narratives.
Inspired by the globally popular song Gangnam Style, the Chinese people have affectionately created the phrase 'Liyuan Style' to define the First Lady's looks. The style comprises the Chinese domestic brands, and certainly creates a good start for the brand's stories. From now, let us just wait and see how the stories unfold.
All photos by Xinhua News Agency
By Huang Sangruo(黄桑若)