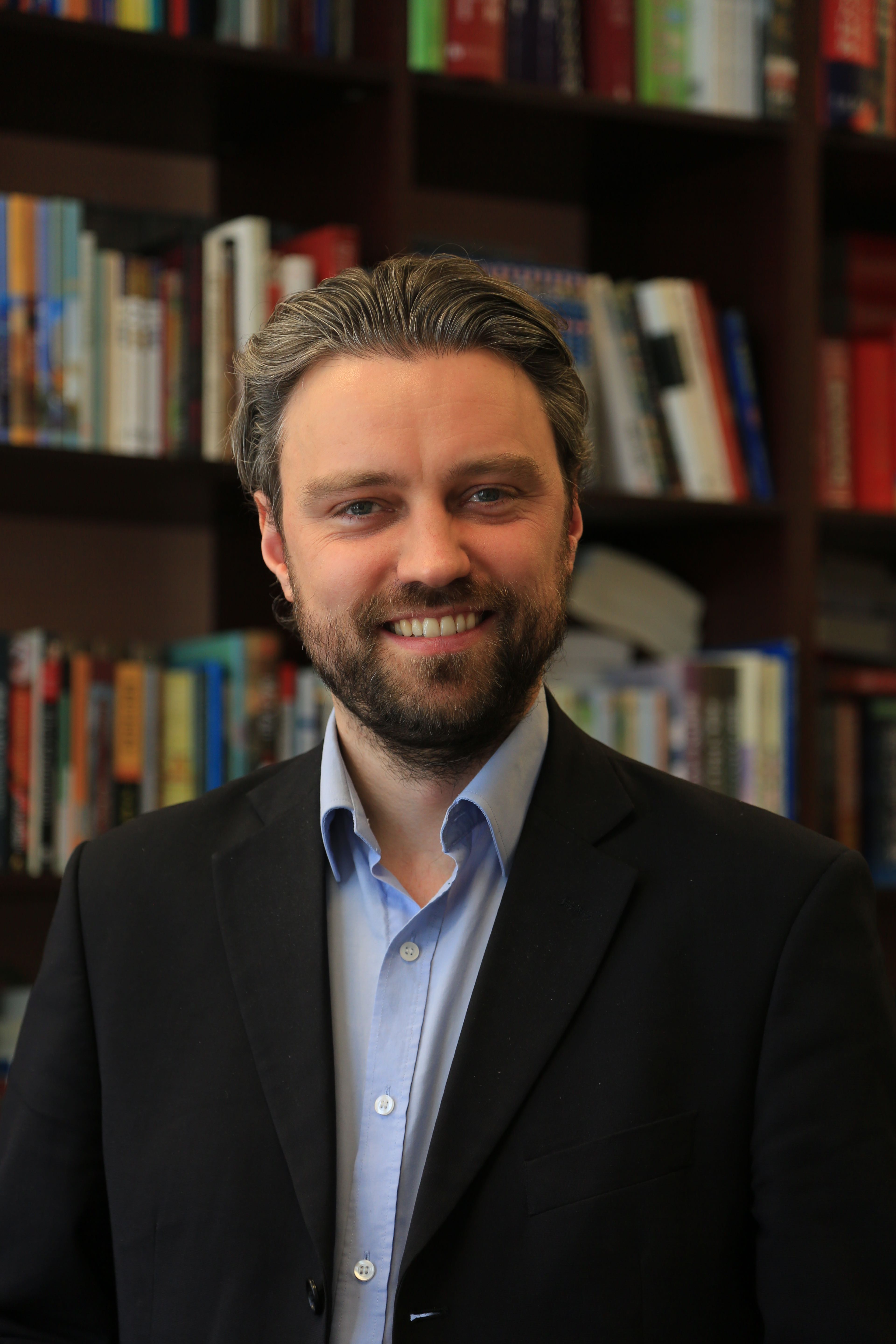 John Goodyear
Dr. John Goodyear, Senior Editor of Groningen Confucius Institute's Global China Insights, Groningen, The Netherlands; German Teaching Fellow at the University of Birmingham, United Kingdom; UK Operations Manager for Banfield's Professional Medical English (BPME); Independent Researcher for the Globe Theatre in Oldenburg; Chairman of the Gesellschaft Deutsch-Chinesischer Freundschaft (German-Chinese Friendship Society) in Oldenburg, Germany.
After his Bachelor and Master degrees in German language and culture at Aston University in Birmingham, he spent two years working in China as an English language teacher in the Hebei province before going on to do a PhD in German culture at Queen Mary, University of London. His doctoral thesis looked at German soundscapes and musical cities at the turn of the nineteenth into the twentieth century. After his PhD, he co-founded the Academy of English in Oldenburg, Germany, of which he was its Director of Studies, Centenary Chair for Anglo-German Remembrance and Reconciliation and Exams Manager until 2017. In addition to this directorship, he also taught English at the Jade Hochschule (Uiniversity of Applied Sciences) and the Berufsbildende Schule (BBS) Wechloy.
Understanding himself as an intercultural practitioner, crossing borders to transmit knowledge and skills, John acts as a writer, editor, teacher, translator, public speaker and roving reporter on local community radio.